Adventures of a Radish(Full)
A downloadable game for Windows, macOS, and Linux
Welcome to Adventures of a Radish! A new retro platformer where you explore 7 worlds. Meet lots of fun and odd creatures along the way, collect lots of fun collectibles and find hidden bonus levels!
This Game is playable with Keyboard or game controller(xbox, ps4), Adjust the buttons to your needs in the Input Settings when you first launch the game!
Basic Keyboard controls:
Use A,S,W,D to move.
Use W or the up arrow key for entering doors.
Space is for jump.
Press P to pause/unpause
Escape to quit.
Fight Bosses!
Fight 7 evil bosses, all unique in their own way! Most likely you want to jump on them:))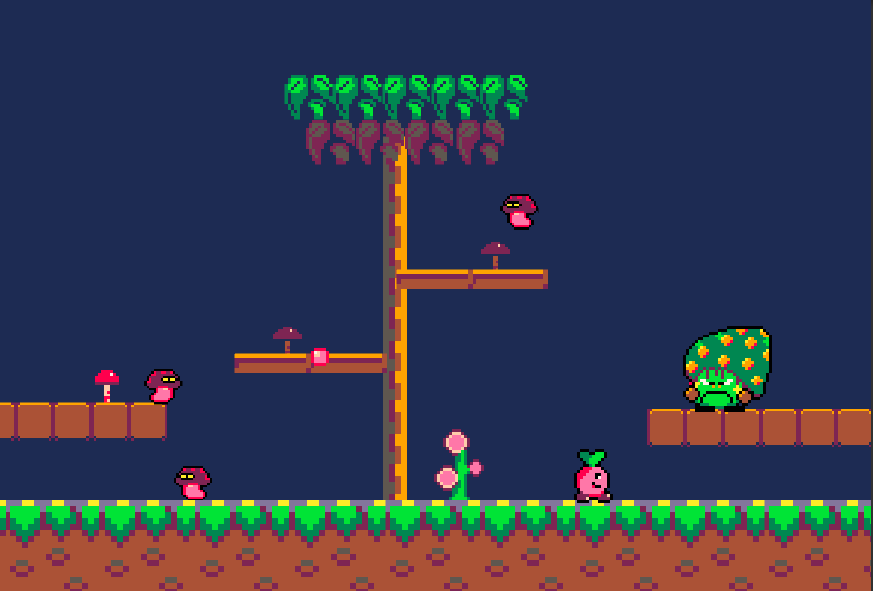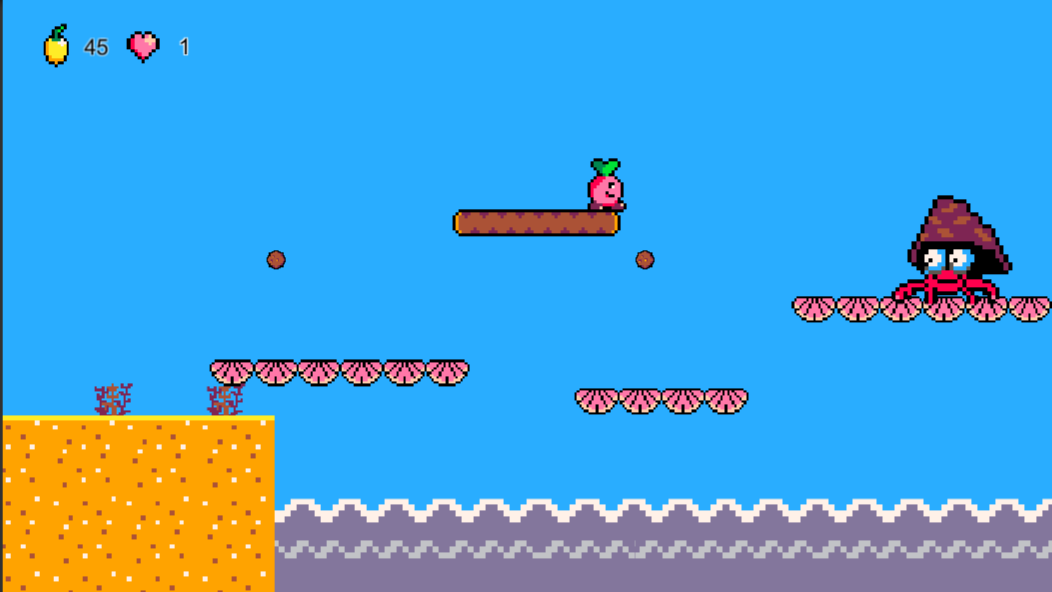 Explore 7 worlds:
Explore:
The Forest
The Icy Lands
The Desert
The Beach
The Jungle
Candy Land
Cloud World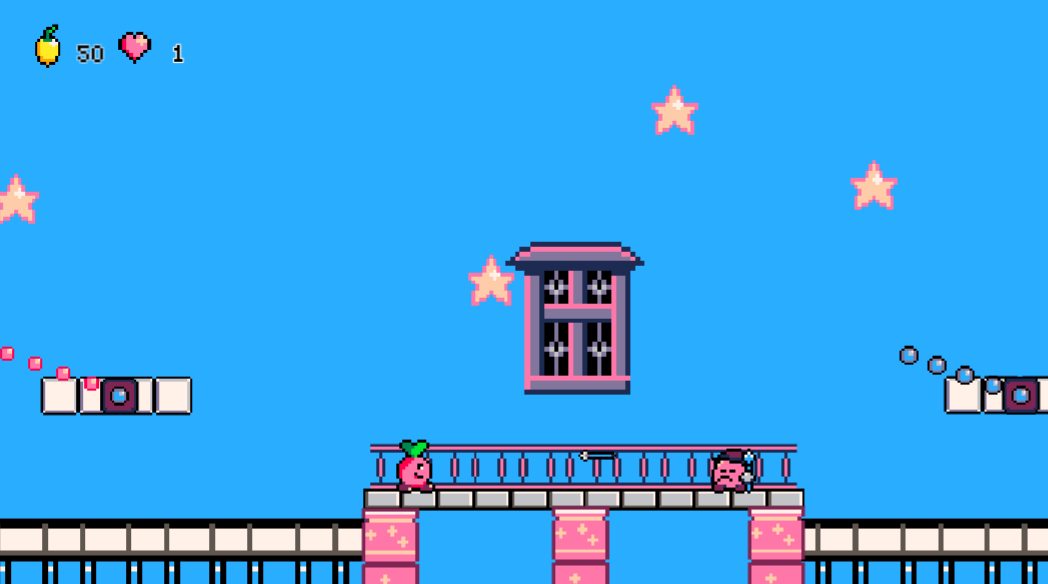 Bonus Levels!

Find the Radish Coin for hidden Bonus levels!
Collect oranges for hidden pathways!
Unique Soundtracks, Music is made by:
Nicole Marie T
Nicole Marie T (@musicvsartstuff): https://twitter.com/musicvsartstuff?s=09
Please let me know if you have any problems downloading the files! For any further questions you can reach me on Twitter @Sorceress2016.
Don't forget to leave a review to let me know what you think of the game, thank you!
Purchase
In order to download this game you must purchase it at or above the minimum price of $1.99 USD. You will get access to the following files:
RadishWindowsZip.zip
77 MB
RadishMACBuilt.app.zip
80 MB
RadishLinuxBuilt_Data.zip
69 MB
Comments
Log in with itch.io to leave a comment.
Damn what a deal!! So love this Game!!! Is it wrong i want to buy it again? ❤💙💕💚💜💛
LOL thank you so much for enjoying it that much!! Yeah I decided to lower the price on some of my items:) ❤🧡💚💛
Absolutely Loved this game!! Thank you for all the Hard work and Dedication in Making this!!
Thank you so much!! I'm so happy you enjoy it! Thank you for making this video, it was amazing to watch!! So happy you had fun!
<3 <3 <3 Hope you have a Fantastic rest of your day!!! Thank you so much for saying, means a lot to me <3 <3
I absolutely love this game! :] It's so entertaining and it has such an amazing retro atmosphere! Cute characters and the worlds are so full of color and excitement! Thank you so much for creating this lovely game! Best wishes and best of luck with all your games creations! :]
Hi!
Thank you so much for your nice review! I'm so happy you like it!! Thank you for your best wishes!:) I will always give my best to improve and grow with each project!
you made a hard work with this game.. and it's look so great and fun :)
hope so many people love like i did :)
keep the good work !!
Excellent game, I love the whole retro feel of it and it is very fun to play. The artwork is also great. Amazing job!
This Is a really very Good plafformer game, funny with easy controller, nice música and pixel Art keep making more games!!!
Hi! Thank you so much!! I'm so happy you enjoy playing it! I will definitely keep making more games:))